Graduate School of Medicine, Division of Health Sciences/Faculty of Medicine, School of Allied Health Sciences promote international collaborative research and academic exchange.
We have several international collaborative research projects. The new project funded by the Japan Society for Promotion of Science will examine the differences in the prevalence of behavioural psychological symptoms of dementia (BPSD), such as wandering among nine study sites. The project will further explore factors associated with BPSD. Universities from China, Korea, Taiwan, Thailand, Vietnam and Japan will participate in this project. Ongoing student/faculty exchange programs are University of Oulu, Finland, Indiana University, USA, and Ewha Womans University, Korea. New exchange programs are Tzu chii College of Technology and Taipei Medical University, Taiwan and Shanghai Ligong Daxue, China.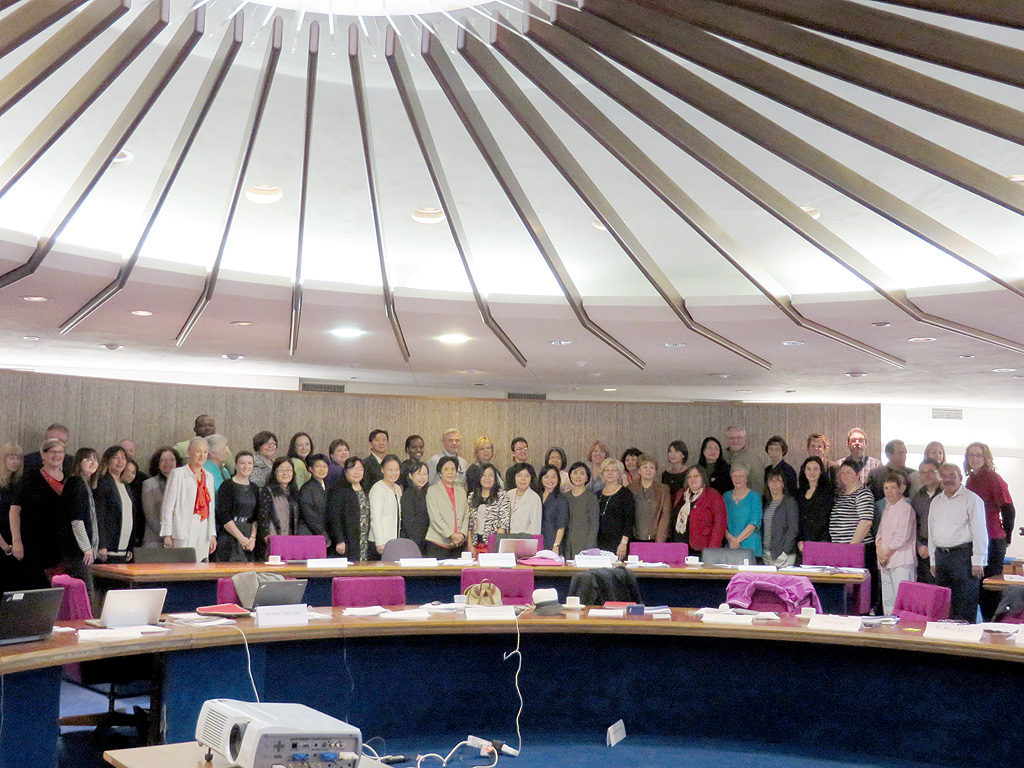 Opening Ceremony 'Summer School 2018'
(July 30th to August 10th, 31 students participated from 4 Asian partnership universities)
List of International Academic Exchange Agreements
Country
Partner Schools
Date Concluded
Europe
Finland
University of Oulu,Faculty of Medicine,Department of Nursing and Health Administration
2007.8
North America
America
Purdue University On behalf of its School of Nursing,Calumet Campus
2015.11
Asia
Korea
Ewha Womans University,Division of Nursing Science,College of Health Science
2002.11
Korea
Daegu Gyeongbuk Institute of Sceience and Technology
2017.1
China
Southern Medical University
2010.11
China
Shanghai University of Medicine&Health Sciences
2016.3
China
Industrial and Commercial College,Anhui University of Technology
2016.8
Taiwan
Tzu Chi College of Technology,Office of Research & Development
2013.7
Taiwan
Taipei Medical University,College of Nursing
2013.11
Mongolia
Mongolian University of Science and Technology
2013.8
Thai
Phetchaburi Rajabhat University,Faculty of Nursing Science
2017.8
Hong Kong
University of Hong Kong, School of Nursing
2018.7
North Africa
Sudan
Faculty of Medicine Alzaiem Alazhari University,Sudan Faculty of Medical Technical Sciences
2017.1
(9/25/2018)
Foreign Students in our School
Country
School/Faculties
Graduate School
Research Students,etc
Total
Master
Doctor
China
1
8
7
10
26
Thailand
2
2
Indonesia
1
1
Total
1
8
10
10
29
(9/25/2018)
History of academic exchange
Division of Health Science, Center for International Academic Programs


Center for International Academic Programs was established in 2009 to promote global academic exchange. The center willingly assists in conducting inter-faculty academic exchange agreements with overseas universities, to realize globalization of students and faculty members. There are variety of short-term programs (2 weeks) for students, hosted by partner universities including Tzu Chi University of Science and Technology, Taipei Medical University and Hong Kong University. The Summer School for long-term care for the elderly, organized by geriatric offices of Osaka University, has enjoyed high reputation from partner universities in Asia since 2016. In addition, a new project 'Digital Health Module in postgraduate higher education' was launched in 2018, collaborated with Oulu University, Finland.

The cent er also supports special lectures given by overseas guest speakers and Japanese researchers of foreign base several times a year.