Area of Integrated Health and Nursing Science/Department of Health Promotion Science


Public Health Nursing Science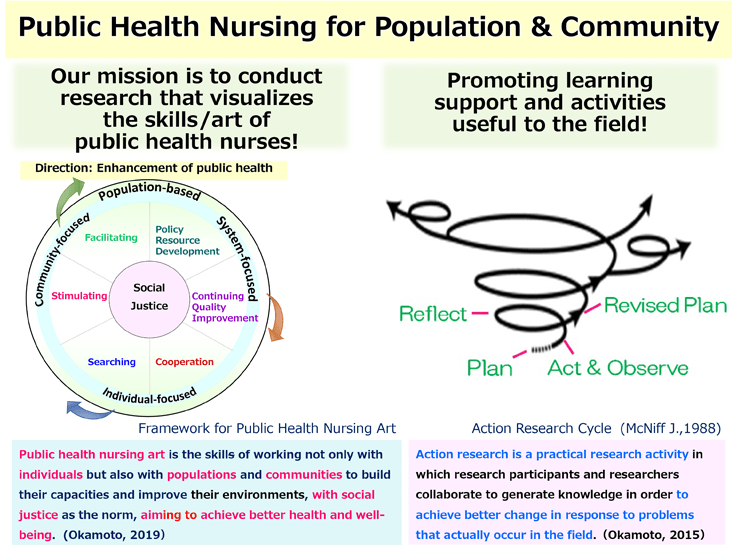 Public health nurses (PHNs) are the front runners of public health nursing activities. PHNs deal with diverse and complex population issues, such as responding to disasters and infectious diseases, preventing bullying and abuse, improving lifestyles, and providing support for those who face difficulties in their lives.
Whether for individuals or for communities such as organizations and districts, PHNs support health promotion for everyone throughout their whole lives.
The Section of Public Health Nursing trains professionals with practical, research and leadership skills, able to link practice and theory, under the motto of learning together.
We aim to provide public health nurses with a comprehensive and long-term view of events, who can develop activities focused on the essentials, and who boldly take up the challenge of situations never before experienced and produce new wisdom for society.
Website
Laboratory Members
Professor
Reiko OKAMOTO
reiko★sahs.med.osaka-u.ac.jp
Associate Professor
Keiko KOIDE
keiko★sahs.med.osaka-u.ac.jp
Assistant Professor
Miho TANAKA
miho★sahs.med.osaka-u.ac.jp
Please convert ★ to @ when contacting us by e-mail.