Pickups!
Back number
2023
Overseas study report: Summer program at Mahidol University, Thailand 2023
"Study Visit for Nursing Students".
31 July - 11 August 2023
For the first time, our students from the School of Allied Health Sciences (two fourth-year students) participated in a two-week study program organized by Mahidol University Ramathibodi School of Nursing, Thailand, with which an inter-divisional agreement was concluded last year. It was a very valuable experience, absorbing a lot of knowledge every day through classes and practical training in English and communication among the trainees. We would like to thank the Mahidol faculties as well as the student buddies for all their help, from picking them up at the airport to following them around on a daily basis and guiding them around the sights on their days off.
Click here for the training schedule.
Mahidol University's campus and hospital were surprisingly large and very well equipped.
In the 'Sim Lab Activities' class, we experienced practical training in blood sampling, intravenous injections and injury treatment using a model. As there were no practicals in the Osaka University classes, it was fresh and we enjoyed exchanging opinions with the other trainees.
During the hospital visit, we observed the emergency ward, pediatric surgery and pediatric outpatient clinic. We were able to learn about the characteristics of each ward and what they focus on, as well as the current state of emergency care beds and staff shortages.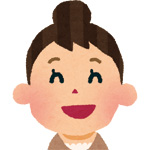 At the 'Chakri Naruebodindra Medical Institute', I was able to see directly how nursing care is implemented in a clinical setting. The doctors answered our questions carefully and we were able to learn about the differences between Thai and Japanese healthcare, and about nursing specific to Thailand.
While observing a convenience store in the hospital, my Thai buddy explained to me that there are fewer types of nappies than in Japan and that their costs are not covered by insurance, which also made me interested in Thai nursing services.
At the 'Cultural Night Party' held the day before the last day, each university introduced its own culture. We gave participants the experience of making origami cranes and had a lot of fun.!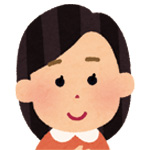 Delegation including the Vice-Chancellor visits from Universiti Sains Malaysia (USM)
2 Aug 2023
Division of Health Sciences is strengthening its ties with ASEAN countries and is offering the Osaka University International Certificate Programme (OUICP, Frontiers in Medical Physics and Medical Imaging) as part of the Osaka University ASEAN Campus Project to solve various problems in the ageing society and its related issues, and also to develop high-skilled health care workers.
As in one of the implementations of the OUICP, in order to strengthen inter-university cooperation, Prof. Dato' Ir. Dr. Abdul Rahman Mohamed, the Vice-Chancellor of USM, and other 4 faculty members of Prof. Dr. Lee Keat Teong, Prof. Dr. Zainovia Lockman, Mr Ahmad Farez Ahmad Fizri and Mr Muhammad Syukri Sa'adon, visited our division. The visit was attended by our divisional dean, Prof. Kei Kamide, chair of international exchange center, Prof. Mai Kabayama, Prof. Teiji Nishio and Assoc. Prof. Dousatsu Sakata. During the exchange meeting, a fruitful discussion took place about not only the existing OUICP initiatives, but also the various health issues and challenges in Malaysia, and how our Division and USM can tackle and solve these issues.
Onsite Summer Program (organized by Gerontological Nursing) is back after 4 years!
10 - 21 July 2023
After one cancellation and two online events due to the Corona pandemic, this was the first time in four years that the training had been held on site.
Thirty-two students from seven universities, mainly from partner schools in Asia, participated. The program covered a wide range of topics; beginning with an explanation of the current situation of Japan's super-aging society and the long-term care insurance system, followed by an introduction to state-of-the-art technology in geriatric nursing, visits to companies (ATC, Paramount Bed, RICHO), hospitals, care homes and community support centers, and group work on end-of-life care through a game.
One or two OU graduates participated as assistants in groups of four to five trainees, accompanying them to the facilities and acting as interpreters. These duties resulted in a good experience for them to improve their language skills and deepen their knowledge of their own research topics. It was also a very meaningful two weeks for all of the students, learning about each other's culture and its differences through 'takoyaki parties' and daily conversations.
Click here for program timetable and photos
Voices from Trainees
We experienced 'Centenarian Exercise' with the elderly. Taiwan also has 'Centenarian Exercise' similar to folk dance, but the Japanese version is more strenuous, and we were surprised to see that the Japanese elders were more energetic than us young people!
Japan takes very good care of the 'food' of the elderly. I was impressed by the efforts made to recreate and retain the color, aroma and taste of food, as well as to adjust the consistency in stages for those with dental problems.
The technology of the medical bed made me sigh! I had a real experience of various functions (such as weight measurement, vital signs and sleep monitoring, bedsore prevention functions, etc.) that I thought existed only in the world of TV drama. The assisted bathing device was most impressive and would significantly reduce the burden of caregiving.
'Death', which is often considered taboo in Asia to talk about, was discussed through a card game. It was interesting to see that the answers to the question "What do you cherish at the end of life?" were clearly divided among the group. We would like to share end-of-life wishes among family members and make use of them in care.
The study groups were organized across universities, which made it easy to compare and deepen our knowledge of the different systems and ways of thinking in other countries. In addition, the graduate assistants from Osaka University who were in charge of each group were very kind and did their best to be there for us, both in and out of lectures in English, which many of them were not used to.
Voices from OU assistants
I was nervous because I was worried about my English, but I tried to convey my message in an easy way to be understood using gestures, and to concentrate what they say as much as possible!" In the meantime, I started to enjoy communicating. I sometimes felt depressed because I couldn't interpret well, but it was a great motivation for me to continue leaning to speak English.
I feel glad to see the trainees enjoy real Japanese culture that they had only seen on social media, such as Nagashi Somen, Kaiten-sushi and takoyaki making. I am sure that this is the best part of face-to-face interaction.
Through visits to various facilities and companies and lectures on diverse topics, I was able to learn new ideas and techniques, and to incorporate them into my own research. I got a good stimulus by some overseas graduates studying in the same field, and could develop my ability to think about problems from different perspectives.
The activities and interactions with overseas students in this Program provided an opportunity for self-reflection. By putting in more effort in a different environment than usual, I was able to feel my own growth and weaknesses. After the Program, I feel more motivated to work even harder towards my own goals.
Study visit of master students from Mahidol University, Thailand
6 - 7 July 2023
From one of our partner schools, Ramathibodi School of Nursing, Faculty of Medicine Ramathibodi Hospital, Mahidol University, Thailand, Assistant Professor Wanna Sanongdej and four master's students visited us on 6-7 July 2023, to study community nursing and care in Japan, the country with the highest longevity in the world, as part of their master's course of the 'Community Nurse Practitioner Practicum RACN510'.
On the first day, after a lecture on "Introduction of Japanese long-term care system" by Professor Kabayama, Director of the International Exchange Centre at the Division of Health Sciences, they departed for Nose Town, Toyono-gun, Osaka Prefecture. Here, after visiting the Nose Town Health and Welfare Centre, they observed and participated in the " Lively 100 year-old gymnastics" at the Nomanaka Community Centre. After the exercises, we had an exchange meeting, including interviews with older adults. We would like to thank Ms. Hatanaka, Public Health Nurse of the Nose Town Health and Welfare Centre, for coordinating and accompanying us.
For dinner, they were treated to Osaka's specialty okonomiyaki by our Dean, Prof. Kei Kamide.
On the second day, we visited the Terada Manjukai social welfare organisation in Kishiwada City, which is run by Dr. Naomichi Matsukawa, a graduate of OU Geriatrics and the President of that social welfare organisation. They were shown around Terada Manju Hospital, Manju Kishiwada, Manju Kaizuka and Manju-en, an intensive care home for older adults. The visitors were very warmly received by the staff and the users, and they learnt about elderly care and nursing care in Japan.
They also filled in their wishes on strips of paper for the Tanabata Festival at an event at the group home.
They also enjoyed a sumptuous special menu meal prepared by the hospital's head chef.
On the way, they also had the opportunity to visit Kishiwada Castle and Kishiwada Danjiri Kaikan, which gave them a chance to experience and enjoy Japanese culture, including the traditional festivals in the area.
We would like to express our sincere thanks to all the staff who took time out of their busy schedules throughout the day to provide them with courteous assistance.
We hope that the two-day experience contributed in some way to the learning of the Thai people. We also hope that visits by both sides will become more active in the future.
Schedule(PDF)
6 July
7 July
Study Abroad: HKUSON Summer Exchange Programme 2023 "Working towards SDG 3: Promoting Health & Well-being in the Community"
3 - 14 July 2023
One student (doctoral student) was sent to a short exchange programme organised by the School of Nursing, University of Hong Kong, after four years following the pandemic. In an environment with only one Japanese participant, she spent a very meaningful two weeks, where she was able to develop his English language skills and presentation techniques, and also had the opportunity to discuss her own research topic with professors and graduate students from the University of Hong Kong.
Below are the top five programmes she chose and some photos.
Program(PDF)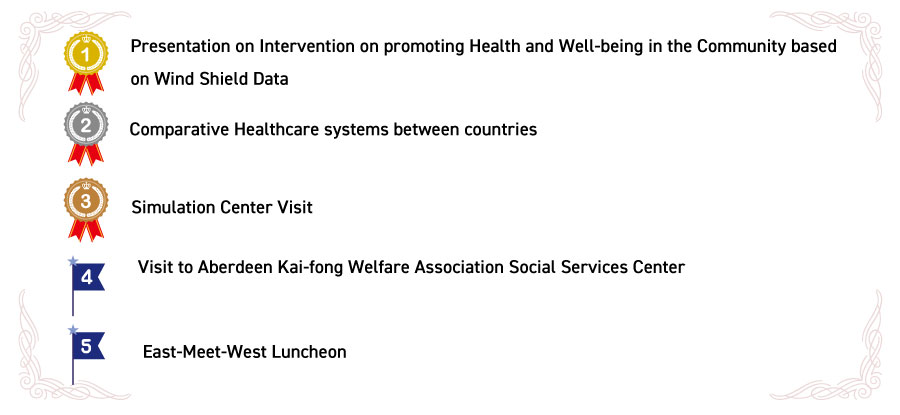 Associate Prof. Miyae Yamakawa speaks at the International Symposium at Tzu Chi University of Science and Technology, Taiwan
1st July 2023
The 'International Symposium on Healthcare' was held at our partner university, Tzu Chi University of Science and Technology (Taiwan). This year marked the 10th anniversary of the inter-divisional agreement between both universities, and Associate Professor Miyae Yamakawa was invited to give a lecture on sleep monitoring entitled 'Usability of Sleep Monitoring Device for Social Implementation'.
Visiting researchers from the University of Bristorl, UK
19 - 24 June 2023
Based on the joint research being carried out by the University of Bristol and Osaka University (OU), an adopted UK-Japan Joint Research Fund: International Exchanges 2022 Cost Share (JSPS and NSTC) will be used to carry out research on "Innovation of targeted alpha-particle therapy - Interdisciplinary study between radiation physics, chemistry, and biology on DNA damage". This has brought Prof. Jaap Velthuis, Dr. Anna Chambers, Dr. Chiara De Sio and one student from the University of Bristol, to Japan.
During their stay, they held discussions with Prof. Hiroki Kato and Dr. Naofumi Watanabe of the OU Graduate School of Medicine in order to promote research on simulation of alpha internal radiation therapy. Other discussions on simulations of BNCT (boron neutron capture therapy) were held at the Kyoto University's reactor, where BNCT had been performed in the past. In addition, seminars were given by Professor Jaap Velthuis and Dr. Anna Chambers, respectively, as part of the course "Advanced Radiotherapy" in the Master of Medical course.
International exchange on research on cancer survivorship care (Acute and Palliative Care Laboratory)
June 6, 2023
Dr Su-Ying Fang, Professor at the Department of Nursing, National Cheng Kung University, visited from Taiwan and exchanged opinions with our members of the Acute and Palliative Care Laboratory. Dr Fang has developed a web-based cancer survivorship care programme for breast cancer survivors after treatment, and we were able to hear a detailed account of her research, including the development of the programme and actual intervention research. Our laboratory also introduced related research, and through the exchange of opinions, we were able to gain valuable suggestions for future research.
Partnership Ceremony & Meeting held with Mahidol University
April 19-20, 2023
Eight faculty members from Mahidol University Ramathibodi School of Nursing (Thailand) visited us for the first time after signing an interdivisional agreement with the OU Division of Health Sciences in April 2022.
On the first day, 14 members of the OU faculties and administrative staff attended the ceremony commemorating their visit to deepen exchanges, and in the afternoon meeting, faculties of both schools introduced their own research activities and also had a discussion about the double degree programme.
On the second day, the participants visited and observed the Nursing Department of Osaka University Hospital, where they received a detailed introduction focusing on nursing management with the cooperation of the Nursing Department. A lively question and answer session and exchange of opinions took place, making it a productive time.
Afterward they also visited the Kishimoto Memorial Medical Museum.
April 19th : Ceremony & Academic Meetings
April 20th : Visit to OU Hospital
Academic exchange meeting held in conjunction with the visit of Tzu Chi University of Science and Technology
April 7, 2023
On 7 April, a total of seven visitors, including the President and Dean/Directors of departments, from Tzu Chi University of Science and Technology (TCUST, Taiwan) visited us.
Since signing an interdivisional agreement with the School of Nursing at TCUST in 2013, there has been active exchange through joint research and student dispatches.
The ceremony was organised to further develop and enhance both universities, and included an introduction to recent developments and research presentations from both sides.
TCUST introduced research on ICT, including the joint development of inspection kits for home healthcare services with Hung Kai Precision Industry, and also expressed great interest in establishing a double degree programme with our Division. From our side, presentations were made on 'Comprehensive community care and scientific technologies promoted by multi-professionals working together' (Prof Takeya) and 'Sleep research for the older people in the community' (Associate Prof Yamakawa). The meeting was very fruitful, with a lively exchange of views on research activities and the research situation in both universities.
(Front row from left)
Prof. Kabayama, Director of the Center for Int'l Academic Programs, OU
Prof. Takeya, Geriatric Nursing, OU
Dr. Kamide, Dean of the Division of Health Sciences, OU
Prof. Wen-Jui Lo, President of TCUST
Prof. Robert Tsai, Dean of College of Health Technology and Management cum Director of Department of Information Technology and Management, TCUST
(Back row from left)
Associate Prof. Yamakawa, Geriatric Nursing, OU
Associate Prof. Christina Sung, Director of Graduate Institute of Long-term Care, TCUST
Associate Prof. Chi-Ping Chang, Director of Nursing Department, TCUST
Associate Prof. Mao-Chin Hung, Director of Department of Medical Imaging and Radiological Sciences, TCUST
Prof. Suzuki, Translator