Under the School policy 'Live Locally, Grow Globally', our Graduate School of Medicine, Division of Health Sciences/Faculty of Medicine, School of Allied Health Sciences promote international collaborative research and academic exchange.
So far we have concluded inter-faculty partnership agreements with the universities of 11 countries; England, Finland, Hungary, America, South Korea, China, Hong Kong, Taiwan, Thailand, Indonesia and Sudan. One of the international collaborative research projects examines the prevalence of behavioral psychological symptoms of dementia (BPSD), in the East Asian countries where population aging has been increasingly accelerated. This project will further explore factors associated with BPSD, with cooperation of partner universities including Ewha Womans University (South Korea), Chiang Mai University (Thailand), Tzu Chi University of Science and Technology (Taiwan) and Southern Medical University (China). Meanwhile, more and more faculties and students from East Asian countries visit and stay at our School for study/research purposes.
As one of the main opportunities of student exchange, we have organized two-week Summer School since 2016, in July or August. Almost 20 partnership graduate students participate in this program which gives a variety of lectures and medical/welfare site visits. Recently, co-organized by one of the social welfare corporations, and with assistance of local hospitals/day service centers/community general support centers/library, this program enjoys a high reputation amongst the partner universities. During the program, the participants could also enjoy Japanese culture through 'welcome party', 'tea ceremony', 'kimono' experiences. (From 2021, one-week online summer program has been coordinated under coronavirus pandemic.)
List of International Academic Exchange Agreements
Country
Partner Schools
Date Concluded

Europe

U.K
University of East Anglia, School of Health Sciences
2019.3
Finland
University of Oulu,Faculty of Medicine,Department of Nursing and Health Administration
2007.8
Hungary
Semmerweis University, Faculty of Health Sciences
2020.3

North America

America
Beckman Research Institute and City of Hope National Medical Center
2020.5

Asia

Korea
Ewha Womans University,Division of Nursing Science,College of Health Science
2002.11
Daegu Gyeongbuk institute of Science and Technology, Graduate School, Department of Robotics and Mechatronics Engineering
2017.1
Chonnam University, Graduate School of Engineering, Department of Artificial Intelligence Convergence
2019.3
China
Southern Medical University
2010.11
Ma'anshan University
2016.8
Hong Kong
University of Hong Kong, School of Nursing
2018.7
Taiwan
Tzu Chi University of Science and Technology, College of Nursing
2013.7
Taipei Medical University,College of Nursing
2013.11
Thailand
Phetchaburi Rajabhat University,Faculty of Nursing Science
2017.8
Mahidol University, Ramathibodi School of Nursing
2022.4
Indonesia
Health Polytec Ministry of Health of Jacarta III
2019.1
(4/1/2022)
Foreign Students in our School
Country
School/Faculties
Graduate School
Research Students,etc
Total
Master
Doctor
China
0
3
10
7
20
Saudi Arabia
0
0
0
2
2
Total
0
3
10
9
22
(4/1/2022)
Pickups!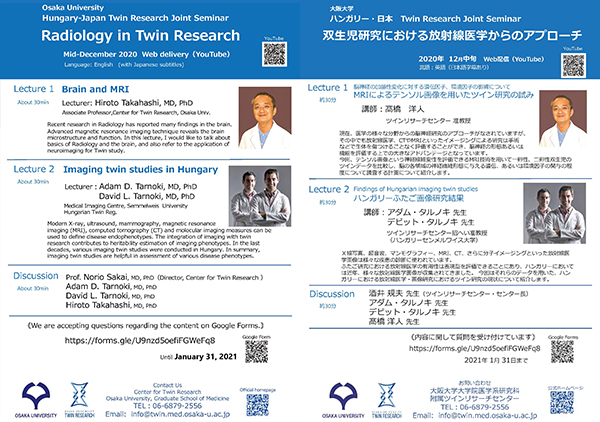 History in pictures click to see more!
History of academic exchange
Division of Health Sciences, Center for International Academic Programs
Center for International Academic Programs was established in 2009 to promote global academic exchange. The center willingly assists in conducting inter-faculty academic exchange agreements with overseas universities, to realize globalization of students and faculty members. There are variety of short-term programs (2 weeks) for students, hosted by partner universities including Tzu Chi University of Science and Technology, Taipei Medical University and the University of Hong Kong. The Summer School for long-term care for the elderly, organized by a geriatric nursing office, has enjoyed high reputation from partner universities in Asia since 2016. In addition, a new project 'Digital Health Module in postgraduate higher education' was launched in 2018, collaborated with Oulu University, Finland.
The center also supports special lectures given by overseas guest speakers and Japanese researchers of foreign base several times a year.