Area of Integrated Health and Nursing Science/Department of Evidence-Based Clinical Nursing


Women's Health Science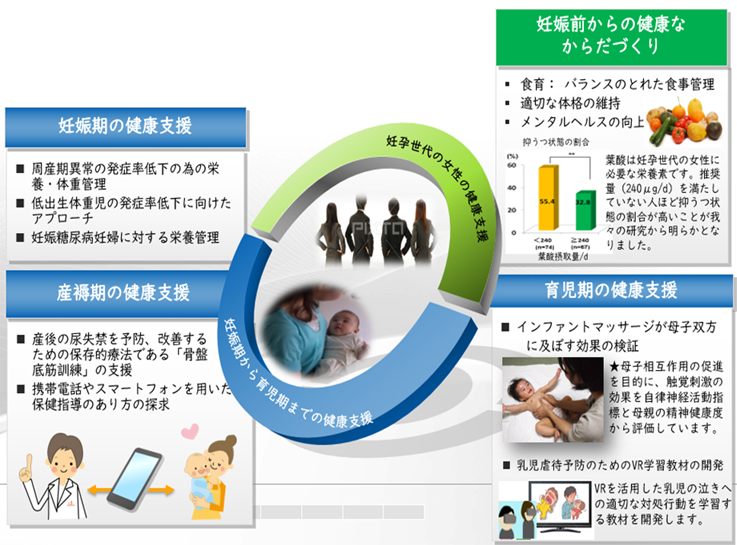 Maternal and child health refers to the health of mothers, infants, children, and adolescents. It also refers to a section of public health committed to promoting the health status and tackling future challenges among this vulnerable population. Most women do not obtain preconceptional care; therefore, we focus on improving the health status of reproductive-aged women throughout their lifecycle, which leads to better perinatal outcomes and future maternal health.
Faculty members are currently conducting research on the promotion of health services from preconception to the postpartum period, development of perinatal management systems, maternal nutritional management, and pelvic floor muscle strengthening. Our goal is to accumulate the theoretical and practical knowledge and skills necessary to practice multidisciplinary midwifery via EBN .
Website
Facebook
Laboratory Members
Professor
Hiroko WATANABE
watanabe★sahs.med.osaka-u.ac.jp
Assistant Professor
Kaori KINOUCHI
kinouchi★sahs.med.osaka-u.ac.jp
Please convert ★ to @ when contacting us by e-mail.