Pickups!
Back number
2022
Study Abroad: Taipei Medical University Spring Program 2023
March 13 – March 24, 2023
The Division of Health Sciences offers a variety of international student programs throughout the year. The Spring Program at Taipei Medical University is one of them, and it was held onsite from March 13 to March 24 for the first time since the program was cancelled in 2020 due to the pandemic of COVID-19. Two nursing undergraduates participated in the 2-week program.
Here we would like to share some of their voices and pictures.
"I learned that the population of Taiwan was aging faster than that of Japan, but the government had already established the related policies and medical systems for long-term care and elderly care."
"We visited a hospital and saw various equipment and commercial products for elderly care. It was quite impressive that they are so advanced in the use of IT to pursue a highly efficient hospital operation."
"It was a great opportunity to get to know students from different universities and their cultures!"
Taipei Medical University Spring Program 2023
Signing Ceremony Held between Health Polytechnic Ministry of Health of Jakarta III and Graduate School of Medicine/Faculty of Medicine
March 15, 2023
The Division of Health Sciences held a signing ceremony between Health Polytechnic Ministry of Health of Jakarta III and Graduate School of Medicine/Faculty of Medicine at Osaka University on March 15, with an attendance of more than 20 participants including the consuls general of the Republic of Indonesia in Osaka and Director of Health Polytechnic Ministry of Health of Jakarta III. Following the ceremony was Spring School 2023 (March 15 to 17), where we offered special lectures and activities such as a visit to a maternity house for the participants. We strongly believe that our partnership has been further deepened through the face-to-face event. The Division of Health Sciences will continue to strengthen the collaboration to accelerate academic/student exchange activities between the two universities.
(Front row from left) Dr. Mai Kabayama, Director at the Center of Academic Exchange Programs;
Dr. Hiroko Watanabe; Mr. Yoshimasa Hirai; Dr. Kei Kamide, Dean at the Division of Health Sciences; Mrs. Diana Emilla Sari Sutikno, Consulate General of the Republic of Indonesia in Osaka ; Director. Yupi Supartini; Dr. Masayo Matsuzaki (Back row, third from left).

Dr. Kamide receiving a Thai doll from Dr. Supartini
International Symposium "Promoting Evidence Generation/Synthesis: Educational Strategies of AP-JBI Centers" Held
March 13, 2023
We hold an international symposium titled "Promoting Evidence Generation/Synthesis: Educational Strategies of AP-JBI Centers" with three guest speakers from JBI (JOANNA BRIGGS INSTITUTE).
Online Signing Ceremony held between Universiti Sains Malaysia and Graduate School of Medicine/Faculty of Medicine, Osaka University
February 28, 2023
We have concluded the academic exchange agreement and the student exchange agreement with Universiti Sains Malaysia, and joined the online signing ceremony on February 28, 2023. The ceremony was attended by Dr. Kei Kamide, Dean at the Division of Health Sciences, Graduate School of Medicine; Dr. Kazuki Fukuchi (Director at Medical Imaging Technology and Science Area) Dr, Mai Kabayama (Director at the Center for International Academic Programs); and Dr. Dosatsu Sakata. Dr. Kamide signed the agreements on behalf of Dr. Atsushi Kumanogoh, Dean at the Graduate School of Medicine/Faculty of Medicine. We believe that this partnership will lead to great innovation and collaboration, especially in research activities of the radiotherapy and medical imaging fields.
Dr. Kamide made an invited lecture in the 5th International Conference on Prevention and Management of Chronic Condition at Mahidol University
February 19, 2023
Dr. Kei Kamide, Dean at the Division of Health Sciences, visited our academic exchange partner, Mahidol University, Thailand, from February 13 to 18 as an invited speaker, and made a speech at the 5th International Conference on Prevention and Management of Chronic Condition hosted by Ramathibodi School of Nursing at the university. Before the symposium, he also offered a special lecture at the School of Nursing.
Visitors from Yonsei University!
February 6, 2023
We received a visit from 15 medical students at Yonsei University as part of the Campus Asia Program on February 6, 2023. After a brief introduction about the division of health sciences, Professor Kei Kamide, Dean at the Division of Health Sciences, offered a special lecture on his research on aging society and home healthcare in Japan.
2022
IHDi Twin Research Seminar "How Obesogenic Environment Modifies the Gentics of BMI: Lessions Learnt from the CODATwins Project" held.
December 13, 2022
The Center for Twin Research has held its second IHDi Twin Research Seminar* in commemoration of the visit of Prof. Karri Silverntoinen at University of Helsinki (also our visiting professor) to Japan after a long while. The center has been strongly collaborating with University of Helsinki for about 10 years as a joint laboratory.
After an opening greeting by Prof. Kei Kamide, Dean at the Division of Health Sciences, Prof. Karri Silverntoinen gave a lecture titled "How obesogenic environment modifies the genetics of BMI: lessions learnt from the CODATwins project" for more than 20 participants connected online.
He also participated in our research meeting on twin research, making it possible for us to have productive discussion. Many thanks to Prof. Karri Silverntoinen for sharing his time and expertise with us!
*Co-hosted by the center, and "IHDi", a project of the Division of Health Sciences.
Special Lecture "The situation of elderly care in Thailand and what Thai dentists do for the elderly" held. (Integrated General Nursing Science Lab.)
December 8, 2022
The Integrated General Nursing Science Laboratory held a special lecture by Dr. Orapin Komin at Chulalongkorn University, Thailand. Dr. Orapin Komin, one of the leading researchers in geriatric dentistry in Thailand, gave a lecture on the current situation of elderly care and what dentists do for the elderly, including oral care, in the country. She also spoke about oral care and oral frailty prevention that have recently gained attention as a key to extending healthy life expectancy.
Special Lecture "Imaging Twin Studies in Hungary" Held
Sep 20, 2022
The Center for Twin Research at Osaka University has long collaborated with the twin research team at Semmelweis University in Hungary. The student exchange program has been started between the both teams under "Erasmus + Program" (European Union student program) since 2018, and over 10 students and faculty members have participated in the program.

This September, we offered a special lecture by associate professors Adam Tarnoki and David Tarnoki, twin researchers at Semmelweis University, in commemoration of their visit to Japan after a long while. The event was jointly hosted by Center for Twin Research and IHDi (Integrated Heath Design initiative), which is a project recently established at the Division of Healthcare Sciences.

After the opening greetings and brief introduction of IHDi and Center for Twin Research by Kei Kamide, Dean at Division of Health Sciences, Dr. Adam Tarnoki and Dr. David Tarnoki gave a speech about the history and the current status of Hungarian Twin Registry; various twin studies using medical images; and their academic and educational exchange programs with institutions in Japan including Center for Twin Research. The event was successfully held with about 20 participants connected via live stream.
Huge thanks to Dr. Adam Tarnoki and Dr. David Tarnoki for sharing a special time and knowledge with us.
Flyer
Online Summer Program at Osaka University 2022 to Learn Gerontological & Geriatric Nursing


"Living in your own home until the end of life: Innovations for creating environments from disease prevention to the end of life"
July 11 – July 15, 2022

This year the program was held on a large scale with 46 graduates and 3 faculties from 5 partner schools in Asia. The program content was not limited to an explanation of Japanese long-term care insurance system and an introduction to the latest research and cutting-edge technology in gerontological nursing, but also a variety of topics such as online visits to facilities, live communication with patients, a discussion of end-of-life care through a card game, and workshops on the dignity of dementia patients.

Between lectures, there were also cultural exchanges such as "Introduction of Lunch in Different Countries", video experiences of "Onsen in Japan", "Trip to Kyoto", and "Daily Life of Osaka University Students, making for a fulfilling 5 day program!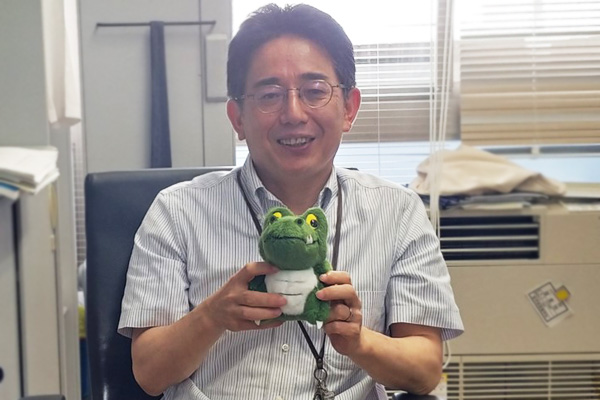 Yasushi TAKEYA, professor
From Participants:
I felt that Japanese nursing homes put the improvement of the lives of the elderly as their first priority, and that the care provided by the staff was compassionate and respectful of the patients.
The prevention and early detection of dementia using technology was very interesting. I hope that such devices will be introduced in my country in the near future.
Through the "Moshibana Card Game", I was able to visualize in detail my own wishes for "death" and "end-of-life" choices, which are difficult for Asian people to talk about in their daily lives. I believe that we can apply the game in our own country and link it to care by understanding the true needs of patients.
It was the first time for me to participate in an exchange program with students from overseas. At first I was hesitant to join discussions in English, but I was encouraged by the good atmosphere of mutual understanding and then gradually became able to express myself more actively. That was a great progress for me.
I enjoyed the presentations on the food culture of each country during the cultural exchange between lectures, and learned about the similarities ad differences. I can't wait to visit Japan and experience hot springs.
From Working Group Members:
The Summer Program, the main event of our international exchange program, has successfully completed again this year! This program, which takes about a year for all graduates and faculties to put together, is an important event not only for cultural exchange and improvement of English language skills, but also for strengthening the bonds among the members of Laboratory.

We had a lot of trial and error until just before the program, thinking "Is this phrase easier to understand?" or "That would be more fun!", etc. It was a meaningful time for us to naturally create time for discussion and laugh each other, even though we struggled with unfamiliar English. We hope to make it even better next year.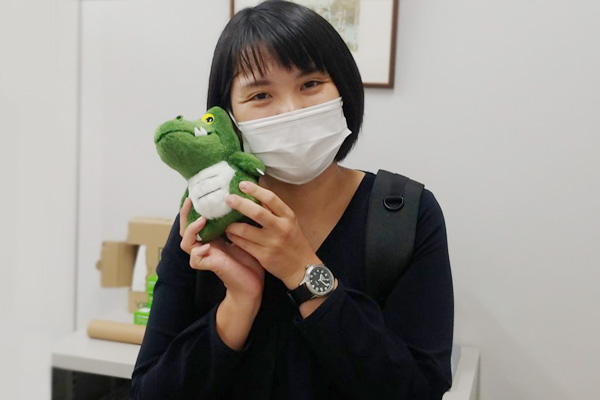 Eriko Koujiya, Assistant Professor
I have zero experience in international exchange and my English is not very good. I felt frustrated because I could not express my thoughts in English during discussions. However, I still cannot forget the moment of joy I could communicate in English.
As an international student in my group supported us in three languages, our discussions were enriched and I was able to feel that international exchange is fun. And I strongly felt that I wanted to speak English more and more.
Aki Sugiura, Master Program 1st year

Among many universities, this type of program can be held only at Osaka University, which has concluded international academic agreements with universities overseas. The appeal of this program is that students from overseas with different social and cultural backgrounds can interact each other in various ways through the common theme of "nursing".
This time, I was given the opportunity to give a 60-minute lecture, which game me a new perspective on my own research theme. Above all, the greatest harvest was the feeling of being closer to the world. I would like to make efforts as a member of the "Gerontological Nursing Laboratory" to spin this wonderful experience and pass it to the next generation.
Yuichiro Saizen, Doctor Program 1st year

Program Timetable
Shots from Opening & Closing Ceremonies
University introduction by representatives of participating universities
Thank you for all!!
'Summer Online Clinical and Cultural Encounter among Nursing Students in Asia'
July 11-July 22, 2022
This program, which is usually held in March by Taipei Medical University, was organized online in August this year. The seven nursing students (3 undergraduates and 4 graduates) took part in the program.
Unfortunately, as the program period overlapped the school period, most of OU students had to participate between classes, however, they could not only feel a postive resoponse from the lectures given in English but learn a lot from a variety of themes of lectures.
Listening the lectures of specialized fileds was a great experience for me. I would like to contine to actively participate in this kind of international programs in the future, so as to be able to feel confident in the presentation and communication in English as well.
Undergraduate A
I found very interesting to know the opinions of the studnets from various asian countries, especially during the lecture "The use of ICT in a super-aged society" given by OU professor Miyae Yamakawa.
Undergraduate B
The lecture "The public image of nurses during the pandemic" was delived in very clear English, therefore I could understand very well. This gave me a chance to examine 'what we can do to recognize correctly the profession of the nurse, to establish its identity and to improve its image'.
Graduate A
It was a valuable opportunity for me to listen to the lectures by eminent foreign professors, which led to the increase of the motivation for my own research.
Graduate B
Program Timetable
"Summer Program 2022" will start soon!
For the graduates of partner universities in Asia, an exchange program to learn gerontological and geriatric nursing started in the summer of 2016. This year, as last year, it will be held online again for 1 week from 11th to 15th July 2022.
In addition to the usual 4 universities (Taipei Medical University, Tzu Chi University of Science and Technology, South Medical University and University of Hong Kong), Mahidol University from Thailand will newly join the Program. We are now putting the finishing touches for the approximately 50 registrants.
Here are the voices from working group members of the Program.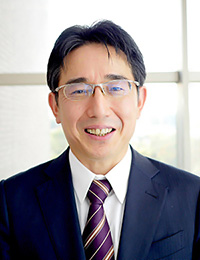 Yasushi TAKEYA,
professor, organizer
LEARN THE LATEST KNOWLEDGE/TECHNOLOGY IN GERIATRICS!
It will be a valuable opportunity to be able to attend the lectures all at once in 1 week, given by the specialists who expertise in theiw own field. Especially the lecture by Professor Shunko Takeda, about the eye tracking system, was very well recieved last year. (Will be given this year, too!)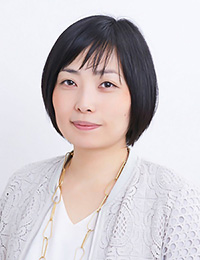 Miyae YAMAKAWA,
associate professor
COMMUNICATE IN WORKSHOPS!
During the Program, we will have workshops to discuss the common issues in elderly care through the group works.
In a workshop, they will be able to deepen their thoughts about the end of life period playing the 'Moshibana' card game.
We hope through the workshops they will gain new perspectives, enjoying communication with students from the various asian countries.
Eriko Koujiya,
assistant professor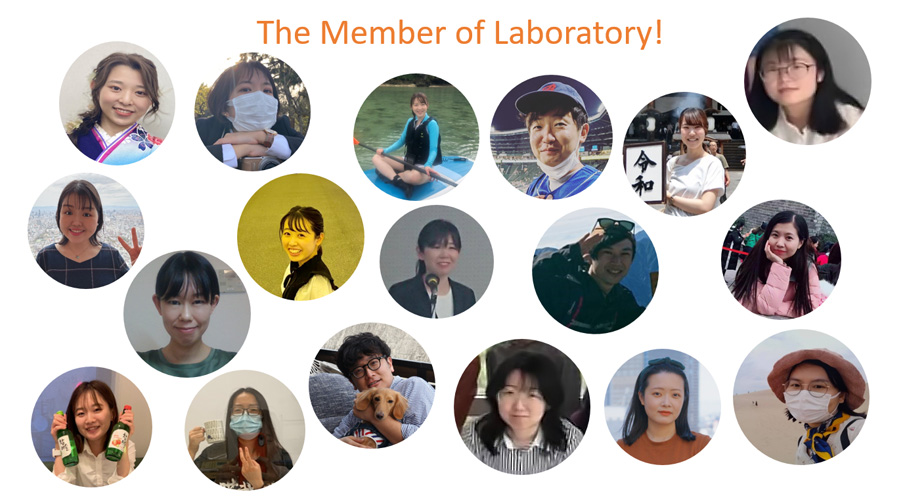 ENJOY CULTURAL EXPERIENCES!
During the lunch break, each university introduces their own dishes using rice.
Last year they presented with lots of fascinating pictures and fan videos.
This year we will show the video of sites of Kyoto, shot by ourselves!
VISIT NURSING HOMES ONLINE!
Participants can experience the VR visit to intensive-care homes and group homes. The commitment to the elderly in meal preparation at Kineya nursing home, is worthy of leaning even for the Japanese.
BOOST OUR ENGLISH SKILLS!
By giving reserach presentations and working as a moderator in workshops or cultural experiences, this Program is a valuable opportunity for our OU graduates to improve our English ability!
Program Timetable